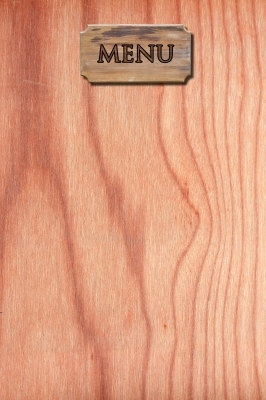 In this increasingly hectic world, time is a very valuable commodity. That's why it is important to use each moment wisely. If your hours whip by and feel like a blur of tweets, plusses, wall posts, and likes–with very little reward–you may need to choose your social media platforms more effectively. And add a little breathing room to your over-scheduled day.
But, with each social media platform offering a unique menu of special features, how can you possibly keep some and ditch others? Easily. Figure out what it is that you wish to accomplish by using social media and pick the venue(s) that will best get the job done.
Facebook
When it comes to social media platforms, Facebook is Goliath–and it continues to grow. If reaching a huge number of people is your only concern–and it likely is not–your decision is easy. But before you push the "back button," believing that you've made up your mind, here are a few other things to consider.
Demographics:
The largest segment of Facebook's users are between the ages of 45 and 54. Another substantial age group is 25 to 34. Slightly more men use Facebook than women. When it comes to levels of education, the largest segment of Facebook users have "some college."
Advantages:
Facebook users can choose from a wide breadth of media types including photographs, videos, text, and links to blogs and websites. Users can have personal pages, business pages, and group pages–enabling your news to be "liked" and "shared. You can purchase Facebook advertisements to boost your brand, and your blog posts can be automatically published to your wall. Facebook is the most personal of the social media venues with the ability to limit your sharing to just your friends, which makes it the ideal place to showcase your authentic personality and strengthen both real world and cyberspace relationships.
Disadvantages:
If you love hashtags, forget about Facebook. They don't work here. And, if you are using Facebook for business purposes, it can be time-consuming to maintain your company page and constantly generate new content.
Twitter
Twitter is another large player in the world of social media and is especially popular among the tech-savvy early adopters. If you're all about viral content, trending topics, and the "here and now," this may be the right platform for you. But read on–just to be sure.
Demographics:
Twitter is most popular among the "under thirty" crowd, particularly urbanites, women, people with "some college," and African-Americans.
Advantages:
It's 140-character limit makes it ideal for news releases, special offers, and short blurbs about a new product. The use of hashtags on Twitter ensures that users are able to easily find content on a desired topic. This means that you can get the lowdown on your company, product, or industry with little effort. Because Twitter works in warp speed, it is easier to generate viral content on this platform than others. Plus, you can follow anyone you want, rubbing feathers with everyone from Washington's movers and shakers to Hollywood's elite.
Disadvantages:
The succinct nature of a tweet makes it difficult to post some content and to really showcase your personality. Twitter also requires a certain degree of omnipresence, so it can suck up a lot of your time. With almost 28 million tweets generated each day, it is impossible to keep track of everyone who is discussing your company, product, or industry. It is also not designed with posting photos in mind.
Google+
A relative newcomer to the social media scene, this platform is gaining popularity quickly and boasts huge SEO benefits.
Demographics:
It's popularity is primarily in society's younger generations from the under 18 crowd right up to those in their mid-thirties.
Advantages:
Google+ offers several unique features including the ability to customize circles in order to share different content with different followers, hangouts that allow you to video chat with large groups, and Google+ Local for highlighting your company's awesome reviews. Google+ also helps you climb the search engine's search results. Like Facebook, G+ allows you to post a plethora of media formats including photos, videos, links, and text. And, like Twitter, hashtags work quite effectively.
Disadvantages:
It doesn't currently have the massive following that Facebook enjoys, and, due to the fact that anyone can follow you, it doesn't offer Facebook's intimacy and personal touch.
Instead of making yourself crazy trying to climb to the top of every social media heap, choose your platforms carefully and put your time to good use. Figure you out which venue best meets your needs and conquer it.
What is your preferred social media platform? Why?
Kimberley Laws is a freelance writer and avid blogger. She has written on a wide range of topics including social media marketing, online reputation management, and mobile payments. You can follow her at kimberleylaws.com.
Image courtesy of: [Sujin Jetkasettakorn] / FreeDigitalPhotos.net
Data Source